Notice: Update to enrolment dates
Dear Parents / Caregivers,
Due to the impact of COVID level 4 restrictions, the Ministry of Education has allowed Blockhouse Bay Intermediate School to delay the closing date for all enrolment to the 18th October 2021. Could we please have all in zone and out of zone applications prior to this date. This will allow parents an opportunity to drop off any enrolments off to the school office once we reopen.
We need all applications complete, with information required to include these in the ballot. Ballot Date 26th October 2021.
We would like to thank all those families who have completed applications to date. Please stay safe in your bubbles.
Enrolment information
Our principal visits all of our contributing schools to talk with the year six students and hand out enrolment packs during the week of the 26th July. Information in the pack includes, open days, parent evenings, a prospectus.
Parent Tours, all welcome.
Monday 3.30pm
Wednesday 12.00pm
Thursday 9.30am
Look forward to meeting you all.
Blockhouse Bay Prospectus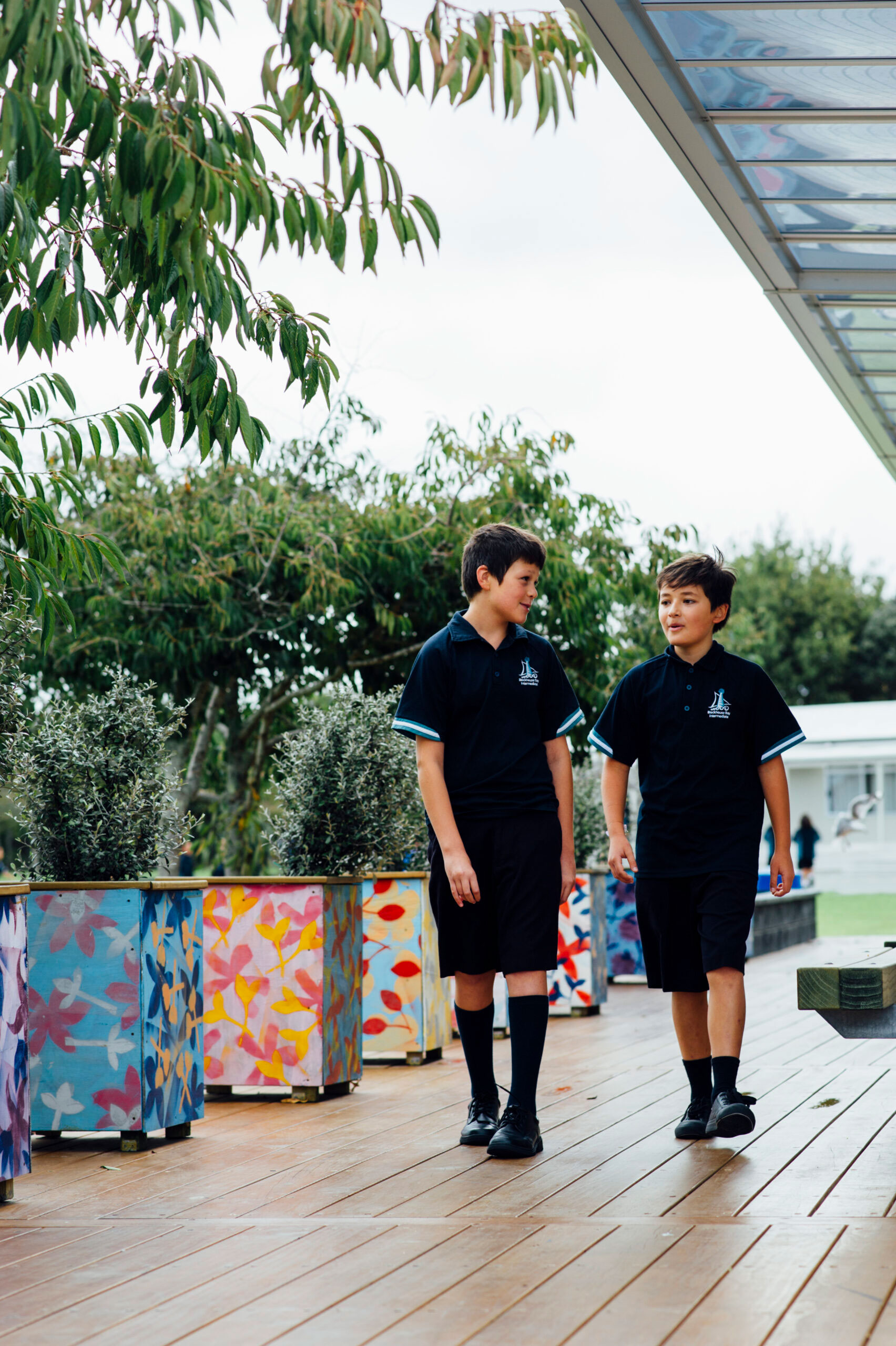 Principal Visits
Our principal will visit Primary Schools and share a presentation with Year 6 students about 'The Blockhouse Bay Intermediate Experience'. Enrolment/Information packs will be distributed to all students.
Parent Information Evening
Parents and Caregivers are welcome to attend an Information Evening. Information about the school and how we deliver the curriculum. The opportunities offered and available to students will also be shared.  There will be time for families to meet and talk with students and staff members.
6pm-7.30pm School Hall Tuesday 10th August.
Intermediate Experience Days
This provides students with the opportunity to both see the whole school in operation and participate in some school experiences.
Families are welcome to attend (9.20am – 12.00pm)
Tuesday 24th August Students from New Windsor Primary and New Lynn Primary
Wednesday 25th August Students from Marshall Laing Primary and Halsey Drive Primary
Thursday 26th August Students from Blockhouse Bay Primary and Other Schools
Friday 27th August Students from Arahoe Primary and Chaucer Primary
Parents are welcome to attend and observe the activities the students will be involved in.
Students will need to bring their morning tea and water bottle.
Students will meet in the hall at 9:20am where they will be welcomed.
Activities / Experiences will be provided for students and staff.
Visiting students will be divided groups and will rotate through a variety of Technology and Arts experiences.
Programme
9:00am Buses will collect students from Primary Schools.
9.20am Welcome
9:45 – 10.15am Experience One
10.20 – 10.50am Experience Two
10.55am – 11.25am Experience Three
11:30 – 12.00 noon Morning tea / farewell. Buses will return students to Primary Schools.
Enrolment Online
Please use this address https://enrol.etap.co.nz
The code is 1232 and use your email address and set a password.
Remember to save as you go and fill in all boxes that are applicable to your child.
If you do not have online access, please download one of the forms below and email to joanneh@bhbint.school.nz remember to include all documents required for enrolment (Listed on forms). Thank you.
In Zone Enrolment Form 2022
Out of Zone Enrolment Form 2022
Zone map and Street list
If your street is not listed, your application will be out of zone. Out of zone applications are taken during term three for the following years enrolment, many thanks.
Information required for enrolment
Online enrolment form filled in.
New Zealand birth certificate or NZ passport.
If student is not a New Zealand Citizen, we require the students visa and the parents work permit.
Confirmation of Home Zone Address letter. (In Zone only)
Copy of a bill e.g. phone, rates etc . (In Zone only)
If the student has a sibling at the school currently or a sibling that was enrolled here in the past. We also need a copy of the siblings birth certificate or passport to accompany the enrolment.
If you (Mum or Dad) were students at our school in the past, we need proof of this with an old school report or a named class photo with ID.
In Zone Enrolment Form 2021