Kia ora and welcome to Blockhouse Bay Intermediate.  Thank you for considering sending your child to study and learn at Blockhouse Bay Intermediate.
We have students from all over the world choosing to study at our school.  International students all get to experience a multicultural school with many opportunities to participate in a variety of academic, cultural and sporting activities that Blockhouse Bay Intermediate has to offer.
Working alongside and taking care of our international students is one of the most enjoyable parts of my role at this school. I love watching the students learn, grow, make new friends and experience a new culture. 
I look forward to hearing from you.
Ingrid Belt – International Student Coordinator/Director
Blockhouse Bay Intermediate has been successfully catering to international students from many countries for a long time.  We have enthusiastic qualified teachers who provide students with a caring, safe and supportive environment in which to excel academically and develop personally.
Blockhouse Bay Intermediate also has a highly trained and dedicated ESOL team. We work with international students to develop their English in order for them to find success in all of their areas of study.
Blockhouse Bay Intermediate has invested greatly in world-class facilities to assist learning and co-curricular activities
Recently renovated modern classrooms

A very large, well-stocked library and friendly librarian

Computer access for all students

A substantial all-weather artificial turf and field

Outdoor hub with undercover tables and seating
We are a large school with over 800 students in Year 7 and Year 8.
Academic
Specialist subjects (Music, Dance and Drama, Visual Arts, Hard Materials, Science and Food and Technology)

Enrichment (All students partake in this programme during Term 2 and 3)

Gifted and Talented programmes

Specialist English language department (ESOL)

Robotics
Culture and Sport
Kapa Haka and Pasifika Beats
Orchestra, choir and performance groups
Outdoor Education (Year 8 camp, Tongariro trip etc)
High performing in sports competitions
Extensive grounds (turf, field and gymnasium)
Cultural festivals
International exchange programme with sister schools in China and Japan.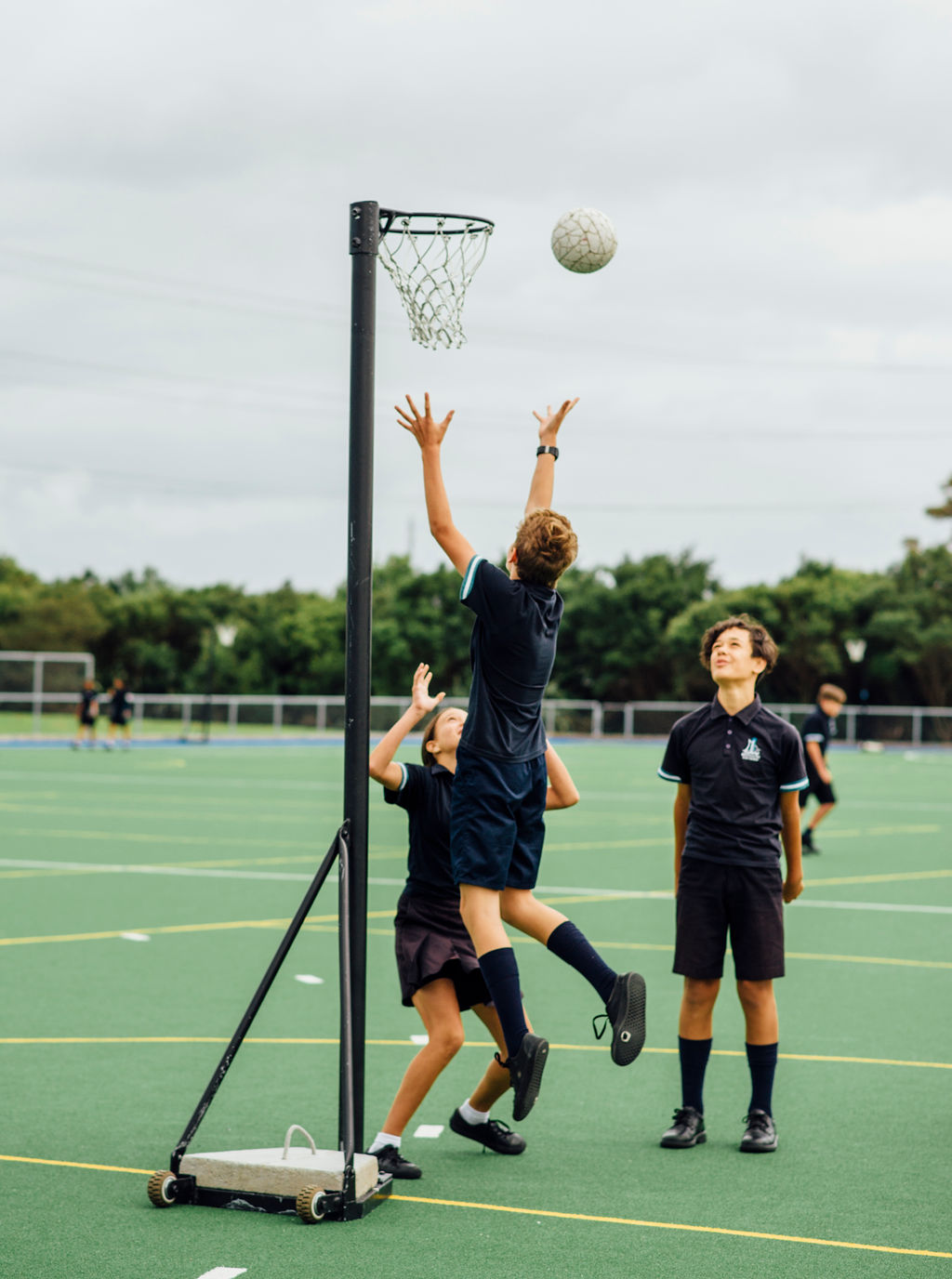 $13,500 per year ($1000 administration fee)

$3,375 per term ($250 administration fee)
Administration fees are charged for every enrolment including the second year enrolment and extended terms. (All fees are payable in advance and GST inclusive).
The fee includes:
Stationery

NZ Goods and Services Tax (GST)

NZ Ministry of Education Levy

Specialist course materials
Excludes:
School uniform

Camps and educational trips (EOTC)
I studied at Blockhouse Bay Intermediate for 2 years.  I came to NZ in Year 7 by myself.  My mum, dad and sister are in China.  I stayed with my uncle and am now with a homestay family.  The school really helped me with my English and looked after me well.  I made many friends.  My favourite subjects were Enrichment, P.E, Whanau Sport and Library.  I also like Hard Materials, Dance and Drama and Cooking (but my cooking was so bad!).  You should come to Blockhouse Bay Intermediate.  You will like it here!
– Qirui Teng (Ryan), China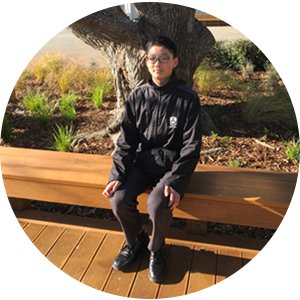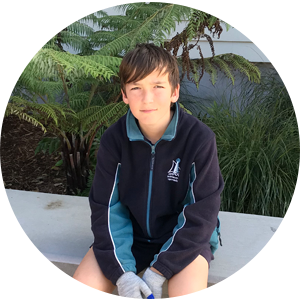 I arrived with my family in NZ in 2020 before the start of Covid so I feel quite lucky.  I found it difficult to adjust to the differences at first but I soon made friends.  I can bike to school.  There are lots more breaks and school finishes much earlier than in my home country.  I really like learning Maths, Food Technology and Hard Materials.  It is also great to be able to play on the fields and turf during any season here at Blockhouse Bay Intermediate.
– Matyas Biro (Hungary)
Blockhouse Bay Intermediate is much better than school was in South Africa for me.  In South Africa school was very strict and stressful as we had exams from Year 4.  It is much calmer and easier here in NZ and I can just do my work.  There is less homework too.  My favourite subject is Hard Materials and Maths.  I have had some help with my English which has helped too.  I could only speak English when I came to NZ.  I couldn't read or write much.  It is much easier to make friends here as there is no bullying.  We go camping in our holidays.
– Lené Venter (South Africa)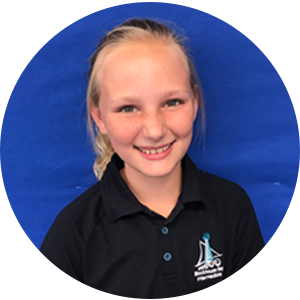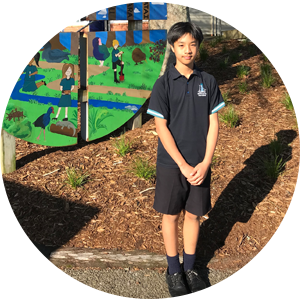 I came to Blockhouse Bay Intermediate as a Year 7 student.  At first I lived with my aunty and then my mum, younger brother and I moved into our own house. My dad is in Korea.  I like New Zealand's nature and warmer weather.  Time moves much slower here too and I am not so busy all the time.  We have travelled to Queenstown, Lake Tekapo, Rotorua and Taupo. Students are kind and friendly.  I have enjoyed Hard Materials, Visual Art and Maths.  My English has improved a lot.  I have attended ESOL lessons 2-3 times a week.  I can now help my mum with translation!
– Ted Jeong (South Korea)
We have prepared the following information for your child's international study in New Zealand.
International Student Enrolment Form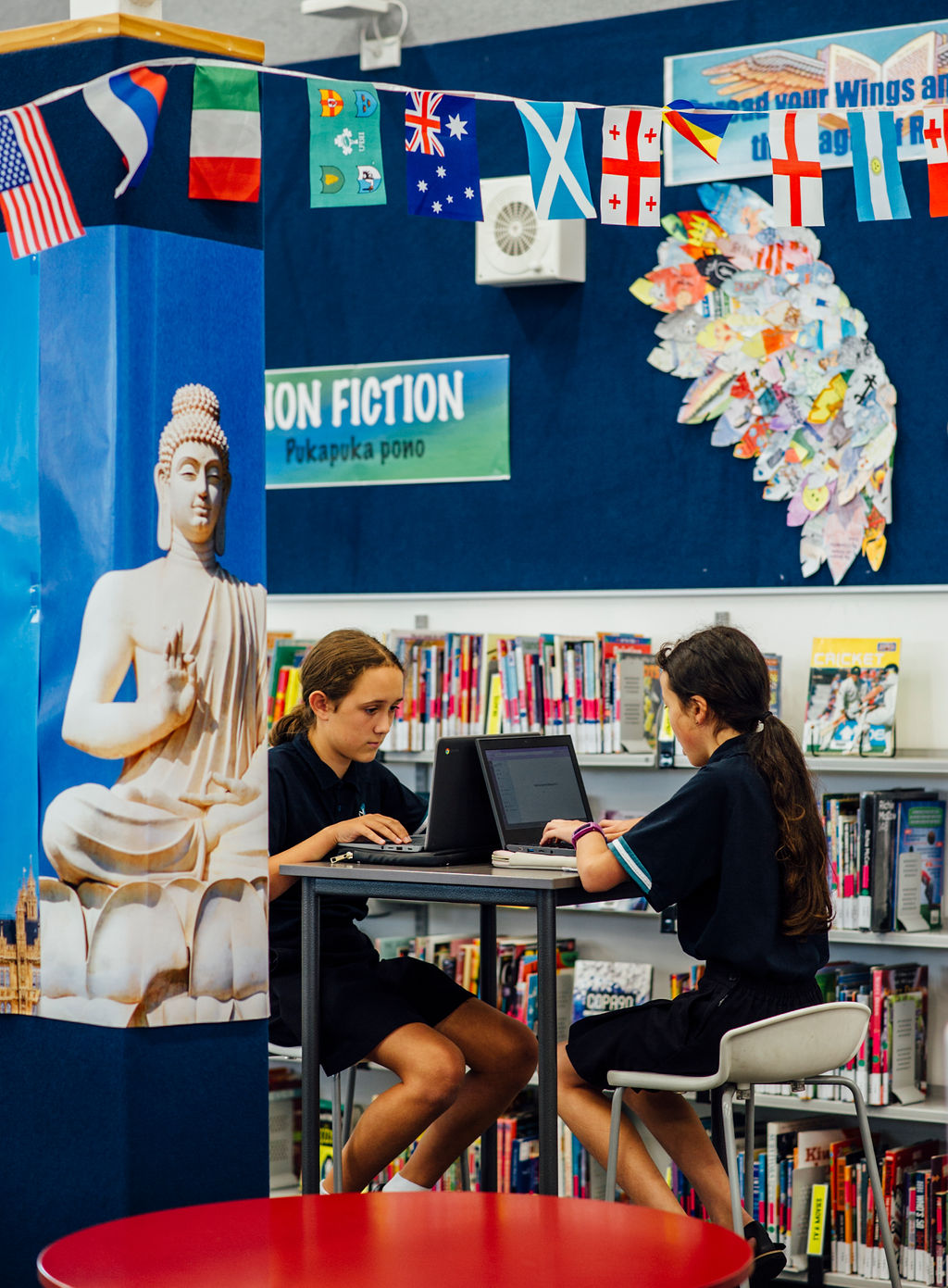 Code of Practice Amendments 2016
2016 Code of Practice Japanese
2016 Code of Practice Korean
Complaints Procedure
When you come to New Zealand as an international student, you can expect to receive a high standard of education, and to feel safe and well cared for while you live and study here.
If you have a complaint, it is important that you go through the right steps. The NZQA (New Zealand Qualification Authority) have written a guide on how to do that.
NZQA How to make a complaint